In today's digital age, Maritime companies must take cyber security seriously in order to protect their operations and assets from cyber-attacks. One of the most important steps in achieving this is compliance with the International Maritime Organization's (IMO) MSC.428(98) guidelines. These guidelines outline the minimum requirements for protecting ships and port facilities from cyber-attacks.
As companies embrace digitization and digitalization of their workflow, the risk of cyber-attacks increases. Remote surveys and inspections, as well as IoT-driven data analytics, can all provide new opportunities for hackers. Therefore, it is essential for maritime companies to have a robust cyber risk management plan in place.
A comprehensive cyber risk management plan should include the following elements:
Identification of the roles and responsibilities of users, key personnel, and management both ashore and on board.
Identification of the systems, assets, data, and capabilities that, if disrupted, could pose risks to the ship's operations and safety.
Implementation of technical and procedural measures to protect against a cyber incident, and the ability to detect incidents in a timely manner.
A contingency plan that is regularly exercised in order to ensure continuity of operations.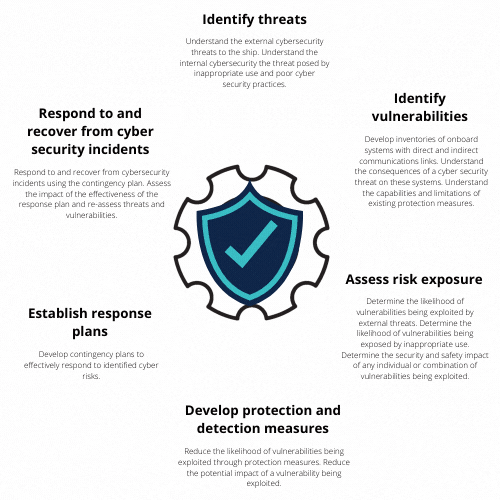 Some aspects of cyber risk management may include commercially sensitive or confidential information, such as cyber risk assessments and associated hardware and software inventories and network maps. Therefore, it is important for companies to protect this information appropriately and not include sensitive information in their Safety Management Systems (SMS).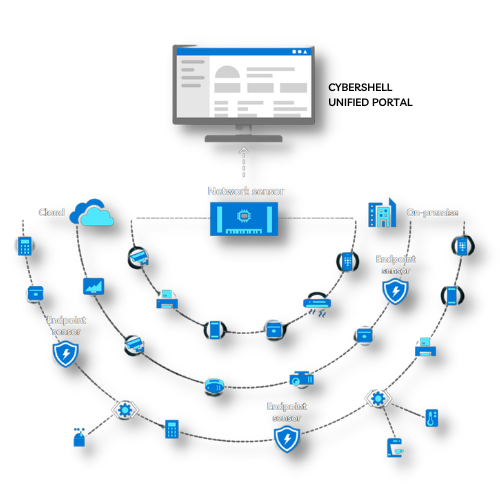 At Varuna Marine Services B.V., we understand the importance of cyber security in the maritime industry. Our approach to cyber security compliance is in line with the IMO's MSC.428(98) guidelines and includes 24/7 active network monitoring with our CyberShell solution. Our fully managed cybersecurity solution captures all cyber security-related KPIs and ensures compliance at all times. Our team of cyber security experts carry out an annual and biannual soft and hard audit to ensure full readiness against any external cyber-attack.
Our fully-managed cyber security solution is not just about compliance, but also enabling our customers to run their vessels and business processes under the protection of the best cybersecurity tools and practices.
We also offer a 24/7 cyber security call-in line and ticketing-based system for our customers to access. This allows our customers to have peace of mind knowing that their cyber security is being monitored and protected around the clock.
In addition, we also offer a free 15-minute demo to interested parties. By requesting a demo, you can get a better understanding of how our cyber security solutions can benefit your company and protect your operations and assets. To request a demo simply email cyber[email protected]. It is free and without any commitment!
In conclusion, cyber security is a critical aspect of maritime operations and companies must take it seriously in order to protect their assets and operations. Compliance with the IMO's MSC.428(98) guidelines is a key step in achieving this, and companies can also benefit from fully-managed cyber security solutions such as the one offered by Varuna Marine Services B.V. to protect their operations and assets around the clock.
It's free and without any commitment!